Post Lockdown Hydrafacial with Holistic Aesthetics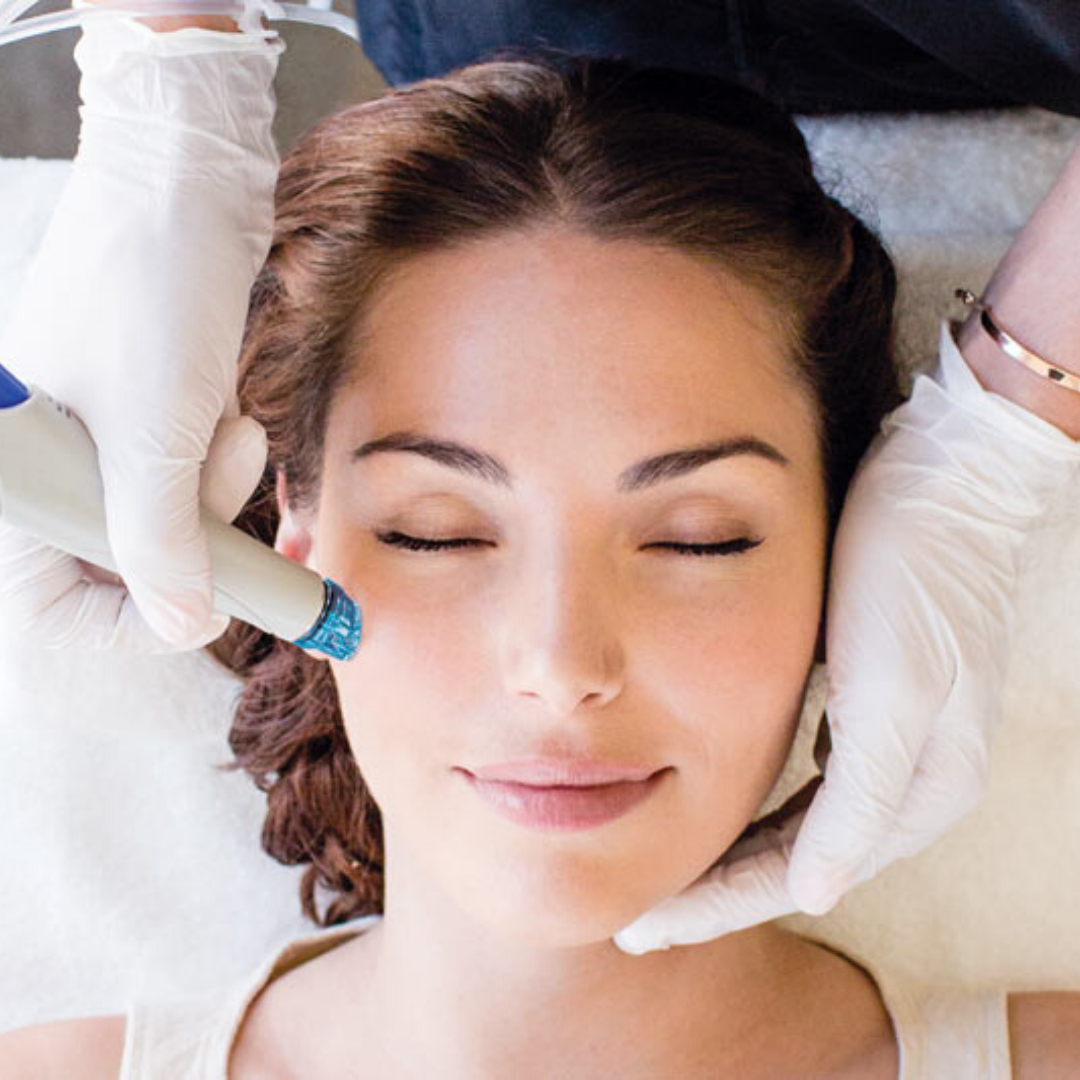 ---
Have you been so busy home-schooling your kids and trying to work from home? Has your skincare routine been slacking during quarantine? Are you ready to step back into the world glowing
and looking your best?
It is time for post-lockdown self-care! Our Holistic Aesthetics specialist has developed uniquely designed Hydrafacial treatments for different skin types. Her approach is always personalized to your skin but will fall under the following three categories:
**Deep cleansing treatment — This facial includes an extended extraction, purifying mask and Blue LED Light therapy that has anti-inflammatory properties and helps to improve the appearance of oily or congested skin.
**Brightening treatment — This facial includes the infusion of an intensive brightening booster that contains antioxidants such as Vitamin C and Bearberry extract and the brightening agent Alpha-arbutin. In combination with Red LED Light therapy this helps with appearance of irritation and enhances cellular metabolism. This treatment evens, balances the skin tone and leaves the skin radiant!
**Peptide therapy — This is a facial that is more of a therapeutic treatment and includes the infusion of a uniquely formulated combination of peptides that help to smooth the appearance of fine lines and wrinkles and enhances skin elasticity. You also receive an infusion of a serum with growth factors that improve skin health, vitality, texture and the creates a more youthful appearance. In addition, Red LED Light and Infrared Therapy stimulates the production ofcollagen.
Not sure which facial you need? Have a 15mins complementary consultation with our Holistic Aesthetics specialist. Our Hydrafacial treatments are available for a discounted price for only 500AED. Now is the time to treat yourself!