Grow in Health away from pills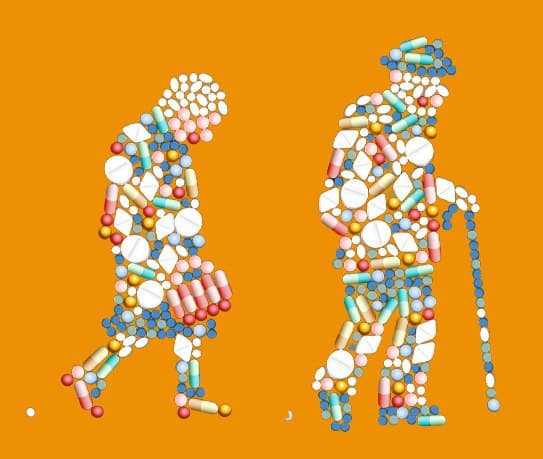 ---
"You are born Holistic, whole! We only help you restore health, realise happiness and develop harmony." – Dr Ludmila 
A Holistic lifestyle is proof that YOU CAN LIVE A PILL-FREE LIFE.
There are people leading healthy lives in today's fast-paced world, making conscious decisions for their mind and body on a daily basis. This is a small portion of the world's population who have chosen health over sickness. This number can rise if each one of us makes the choice that is best for us. It is possible, and all it requires is an open mind wanting to invest in health.
Over the past years, Holistic Healing Medical Centre has witnessed beautiful transformations with patients coming in with the will-power to lead a life off-the-pills. Today they are all successful at living holistically and are healthy! If they can, so can anyone.
Why have pills become our way of life?
There is a rise in the 'pill culture' – where some people have become so dependent on pills, that it has become a norm. it has become a 'way of life'.
Pills are considered a solution for health yet sickness continues.
We can go from one doctor to another, consuming pills for headache, for cold, for cramps etc. We will definitely be able to 'suppress' them with the support of modern medicine. However, if these symptoms could be resolved and eliminated through pills, then why do they show up later? Why continue with the pills?
If it cannot be resolved, then it will only be suppressed.
Pills have become the easier to-do activities in life than taking a stroll early in the morning, soaking in the sun, eating fruits for breakfast, eating on time and sleeping on time.
Our minds have been conditioned to think that we are investing in our health through supplements, vitamins, probiotics, etc, when instead these are all naturally available through vital energies and through nature.
The fact that you are already taking pills means you will continue to take pills because everyday there is a new option. It's become a trend. You have something for skin, for hair, for pain, for protein, for stress, for sleep, and the list goes on!
Can you think what would happen when you ingest so many pills all through your life? They will accumulate as toxins in your body which then need to be treated – it's a continuous chain, this results in a chaotic life.
A holistic way of life cleanses you inside out, guides you to get vitamins and minerals from natural sources for your vital energy, takes you from medication to meditation, from sickness and suffering to health and happiness.
How can we lead a pill-free life?
Back in the day, our ancestors lived a life that had zero drugs and surgeries. They were able to lead a healthier lifestyle and succumbed to infections only because of lack of technology to diagnose and treat them? They visited doctors for health.
What makes their lifestyle poles apart with our lifestyle is having lived a life in-tune with nature. This world has been created with all possible resources for survival. Moreover, the human body has been blessed with the power to heal on its own.
In the 21st century, we have absolutely everything to maintain our health including access to information, food, water, travelling etc. We can do anything we want to do with the abundances of resources, provided we make the right choice of life.
Health or sickness is a choice. Yet, we have accepted one disease or the other to be a part of life as a result of our choices. By continuing to accept this way of life, we are leaning towards a chaotic lifestyle that will be passed on to the future generations.
We can change this. We can restore our health if only we are willing to transit from a chaotic lifestyle to a Holistic lifestyle. Some ways to restore health:
Active lifestyle involving more physical activities
Access to vital energies sources – sun and fresh air
Fresh & seasonal food consumption, use Healing water by Kangen to remove toxins from chemical induced fruits and vegetables
Drinking Alive water (view how to make your water alive) Learn more here
Slow living: embrace a Holistic way of life full of health and happiness – Learn more here
Positive mindset: Steer clear off the negative media that surrounds you