Holistic Lifestyle Recommendations for Ramadan during Pandemic times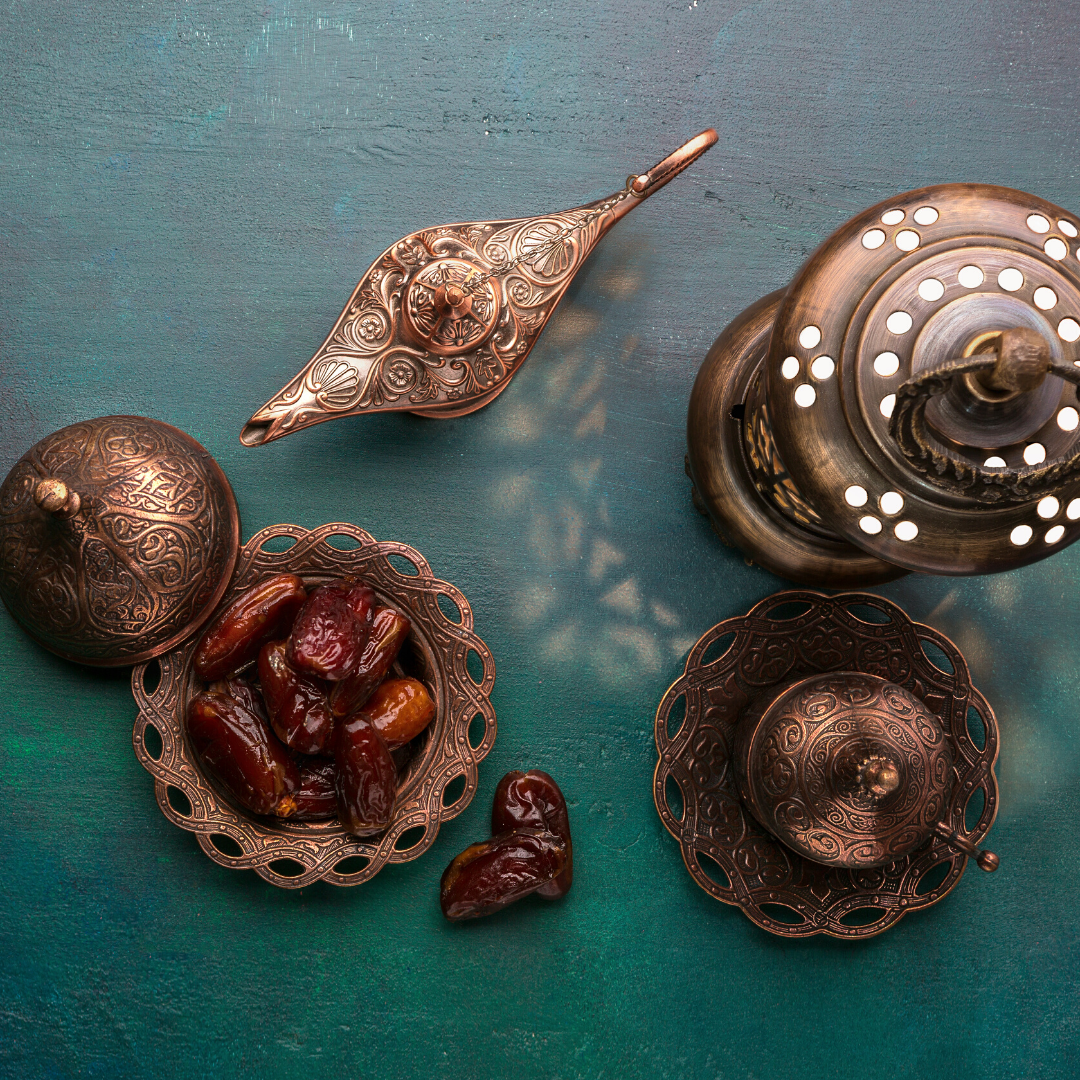 ---
Ramadan is a special month for many of us. It revolves around the time; the biorhythm of
nature.
The Holy Month begins and ends depending on the phase of the moon and fasting is from
sunrise to sunset. Similarly, the Holistic Lifestyle encourages us to reconnect with time and
the flow of nature.
Traditionally and spiritually this month is about moving away from overabundance to support
our body, mind and soul through having the correct food, the right amount and at the
appropriate time.
Now more than ever we are given the time and space to go within, and to stay away from any
outside distractions.
To achieve this, we only need to be conscious about our activities and about our
food. Balance and harmony are easily within our reach when we choose consciously!
During this time of isolation, we don't use as much energy as usual and so need much less
energy, especially from food. You will discover other sources of energy which is a wonderful
practice that will only benefit you!
This month is our chance to experience a lifestyle that will support us to maintain our
health, clarity in our mind and nourish our soul.
We are here to support you and continue to guide you with our Holistic Lifestyle
recommendations during the month of Ramadan.
Here are some Holistic tips to consider when fasting while staying home & staying safe:
When fasting:
• Support yourself with activities that are not related to media and technology. Pray, connect
with existential energy, meditate, practice light activities like Simha Kriya and Pranayama in
as much fresh air as possible (in your garden or by an open window) This will promote
detoxification and help clear the mind.
• Follow nature's timing and avoid sleeping/napping during the day. When you disrupt your
body's clock, you also affect it's function which weakens the body and immune system. Try
to sleep by 10 pm. If you wake up early, make use of this by doing morning prayers or
meditations.
Breaking your fast (Iftar):
• Break your fast with 1 glass of warm water with slices of lemon and 1 or 3 soaked dates.
• Have light yet supportive meals, and avoid very rich and heavy foods such as meat, dairy,
sugar, nuts, etc — especially when eating at night.
• Incorporate grains, vegetables, and cooling foods into your meals. Cooling spices such as
cloves, cardamom, anise, turmeric are excellent. The best vegetables for this time include
zucchini, celery, cucumber, spinach and okra. You want to choose vegetables with high
water content to keep yourself hydrated!
• Avoid drinking water during meals. Drink before or between meals and avoid gulping down
too much, too quick!
• Have a bowl of soup and then take a 15-30 minute break before continuing on with the
meal. This will help you avoid overeating.
• Reduce the amount of snacks. Eat consciously and regularly with awareness of portions. If
you feel like you need a snack, the best is baked apple, fresh papaya, a vegetable juice
with carrot and apple or our popular detox juice.
• When choosing fruits, try to have berries, papaya, watermelon or honey melon.
• Use your senses! If you feel energetic and light after a meal, it was right for you. If you feel
lethargic or sluggish, your body is struggling to digest.
• Avoid desserts to support your body's media/environment during this time. Sugar,
fermentation and mucous attracts pathogens, viruses, and bacteria.
• Try to move like taking a walk after Iftar and before sleeping to release excess energy and
any stagnation.
Preparing for next day of fasting (Suhour):
• Suhour: this meal is very important, just like breakfast! And it is best not to skip it! An ideal
suhour would be fruits and nuts or if you are more active have porridge with 1 or 3 soaked
dates and a ripe banana.
• Hydrate: water is vital, but not as helpful when you drink a large amount at a time! Instead
have your fluids (ideally water) spaced out throughout the evening by sipping gradually.
• Caffeine: this will drain you of your energy and make you more lethargic while fasting.
Replace this with water, herbal teas, or even better a green juice!
• This is the perfect time to focus on yourself and prioritize your health.
Incase of any health concerns or general personalized programs, we recommend a
Consultation with Dr. Ludmila to give recommendations of what you can do at home to
maintain your health during Ramadan.
For Online Consultations click here.