What to do when in contact with an infected person?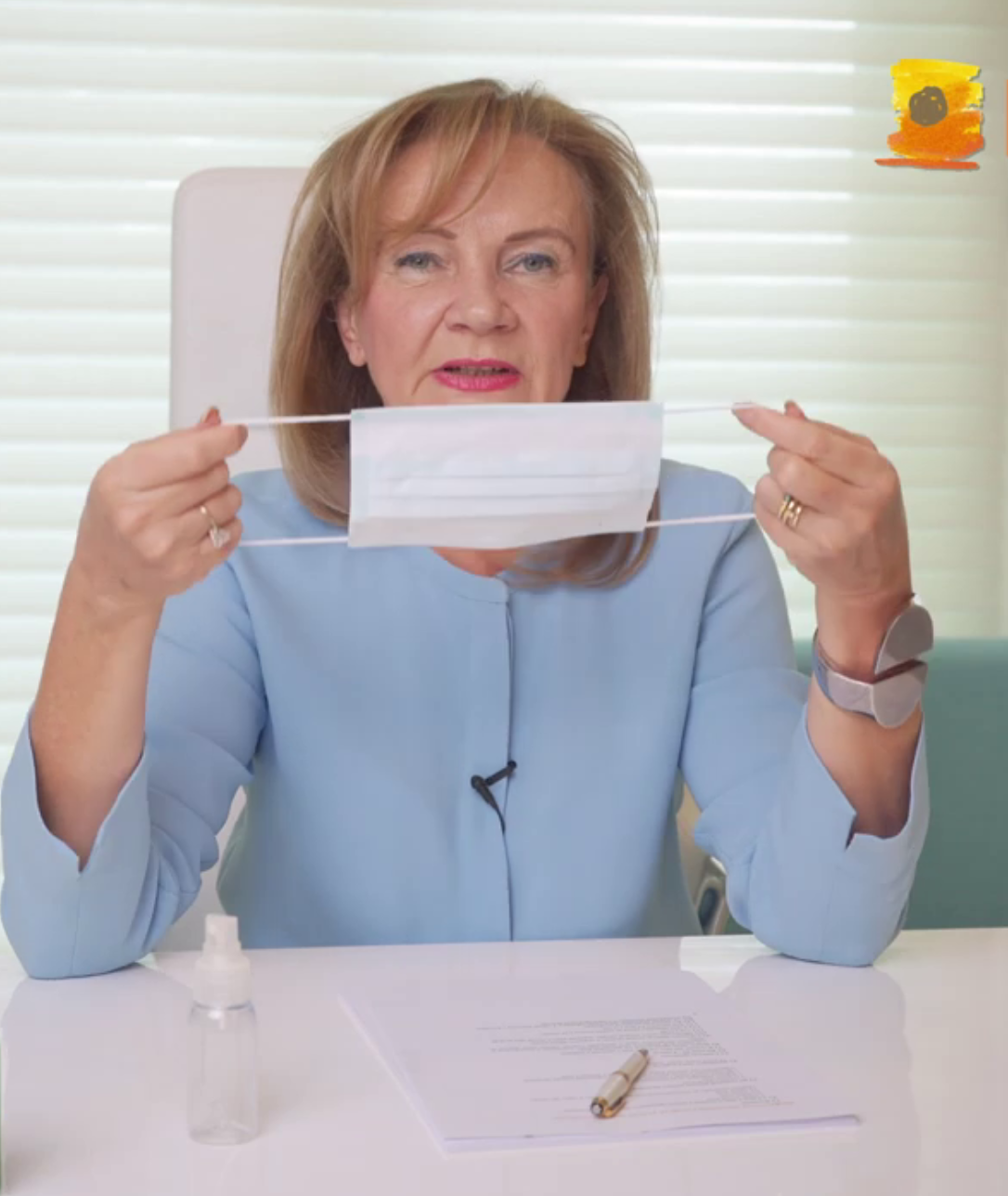 ---
A message from Dr. Ludmila Vasilieva MD PhD Homeopath, founder of Holistic Health Medical Center
I have devoted my life to Holistic Medicine for more than twenty-five years now combining modern science with eastern wisdom. I would like to give some recommendations about what to do to prevent coronavirus if you have come in contact with a person who is already sick.
If you know that you have health problems, have an unhealthy lifestyle, suffer from some kind of chronic disease, are obese, have diabetes or smoke, please especially listen carefully to what you should do. However the below points can be applied to everyone.
Isolation
First of all try to stay isolated, so that you no longer infect other people. Second – definitely rinse your nose and throat several times a day, especially if you know that you have had contact with a sick person. Rinse with a solution of salt, baking soda and a few drops of iodine. In a glass of water dissolve one tablespoon of salt, one tablespoon of baking soda and 5 to 10 drops of iodine. After washing the nasal area with this solution, rinse your mouth with the same solution several times and spit it out. This is a prevention of the disease and in fact also a treatment.
Method:
1 glass of warm water
1 tbsp. baking soda
1 tbsp. salt
3-5 drops of iodine
Stir well until bubbles disappear.
Rinse nose and throat. Do not swallow.
On an empty stomach, drink this alkaline drink:
After you take a shower and brush your teeth in the morning – drink a glass of warm water and 1 tablespoon of baking soda on an empty stomach. This is how you prepare it: you take one glass of warm water with a slice of lemon, and another half glass of hot water with one  tablespoon of baking soda. Stir it well until the bubbles disappear. Now drink the baking soda solution first and immediately after drink the warm water with the slice of lemon, this brings your body, homeostasis and metabolism into an alkaline state and that is where the virus  cannot grow and multiply.
Neem and turmeric intake
Please follow the recommendations that we already have given in the past – this is the intake of neem and turmeric. It is proven by science that these two plants prevent and keep you from attaining any chronic diseases. They clean the intercellular space where the virus can grow and multiply. If you regularly take neem and turmeric, then your body will remain in a state of balanced homeostasis. This will help you to stay healthy no matter what pandemic, virus or bacteria will be around you.
Take 2 capsules of propolis (Bee Pollen)
During a pandemic, if you have any underlying health issues or you work in an environment where there can be people infected or with symptoms, it is the best to take propolis during this time. Propolis is a bee-product, the bees cover the walls of their hive with it for the winter so that neither the viruses nor bacteria can get inside. This is a very valuable natural substance that has antiviral and antibacterial properties. Propolis is very valuable and it has helped our ancestors since ancient times to maintain health during any pandemic. If you take propolis as a water based solution use a few drops, if you take it in a capsules, open the capsule before use (opening the capsule is important) and mix it with any juice or warm water. Drinking two capsules with warm water during the day is very good for your health.
Vitamin D3 intake
I highly recommend taking vitamin D3 during the pandemic, this vitamin helps the immune system to protect and even fight infection and the virus. And in fact, vitamin D helps build everything new and good in our bodies: new cells, strong immunity, it protects and helps build the body and our health. You can get vitamin D from the sun and its absolutely free, every day. Best time for it is in the early in the morning and afternoon – Sunrise or Sunset. Our bodies produce Vitamin D on their own, however if you are not in the sun but rather indoors all the time, there is still a risk of getting the virus. Children and adults should definitely be taking vitamin D and the dose should be quite strong – 8 drops of vitamin D throughout the day. And again, open the capsules before use, because vitamin D has an oily substance and it is much better absorbed with warm water or any juice. If you can drink it with warm water – this helps Vitamin D to get absorbed very well. But do not forget – the sun is the best source of vitamin D – early in the morning at Sunrise, and in the afternoon at sunset.
During the day, drink hot water with lemon and ginger
Hot water with lemon is a huge help in all times, for all problems, for all pandemics, against all infections. Even though lemon tastes sour, its reaction is alkaline. Hot water charged with heat energy has a completely different molecule structure. Hot water builds the body, stimulates the production of enzymes, acids, and so on and stimulates the absorption of any substances. We consist of 70% water. If you keep a flow of fresh water through your body at all times – alive water, hot water with lemon, the body stays in an alkaline state. And this is where only good bacteria can grow, not pathological ones. That's why hot water with lemon between the meals is very good, especially during an infection or pandemic. And if you make it a habit and always drink half or a glass of hot water with a slice of lemon before meals, this will be a huge help for digestion of food and absorption of the nutrients. Even 1-2 glasses of hot water before meals is very healthy.
Follow the rules of personal hygiene and a healthy lifestyle
During a pandemic, personal hygiene becomes more important than ever. Personal hygiene means washing your hands, taking a shower, immediately washing the body, face and hands after you have had any contact with a sick person, if someone sneezed at you or you were in a room with a lot of people. Also right now, I do not recommend going to fitness studios, because in fitness studios people are actively involved in sports, and are in a closed space breathing the same air.
Wear a mask and spray it with 1% iodine solution
Even if all countries are asked to wear a mask during the pandemic, the mask does not really protect you from the virus. However the mask is a great reminder that the infection is around, so please wear the mask – and add this healing approach to it: Spray the mask with a solution of iodine (it is 10 drops per tablespoon of warm water). Dissolve 10 drops of iodine in a small container. It is recommended to change the disposable mask as often as possible – every 15-20 minutes, 30 minutes maximum. Do not wear a mask all day. This is very bad and can be harmful. If you spray the mask that you wear with this iodine solution, you will inhale iodine while wearing it. Iodine is an antiviral substance that destroys viruses and bacteria, and it is very good for the thyroid gland. You are treated and protected at the same time, and the bacteria that you exhale immediately dies on the mask. If you wear a regular mask for a long period of time, bacteria only multiplies. If this is a mask with iodine, this is prevention and a treatment. It works wonderfully, I tested it myself and on all my patients.
Method:
Dilute 10 drops of iodine in 10 ml of water, pour the contents into a spray bottle and spray a disposable mask from the inside. Change mask every 30 minutes.
For many years now, I have been working to transform a chaotic lifestyle full of illnesses, suffering, fears, panic, and depression into a Holistic Lifestyle. I want to share with you the most delightful news. Not one of our patients have gotten infected with the coronavirus, and even their families have had no cases at all. Please transform your life from a chaos, full of fear, suffering, illness and problems, into a Holistic, Healthy and Healing life. Your body has all the resources to ensure your Health, Happiness and Success. Each of us have a health code that the body uses regularly. Help yourself and your loved ones, preserve your health, transfer your life from Chaotic to Holistic.