Holistic Tips For Summer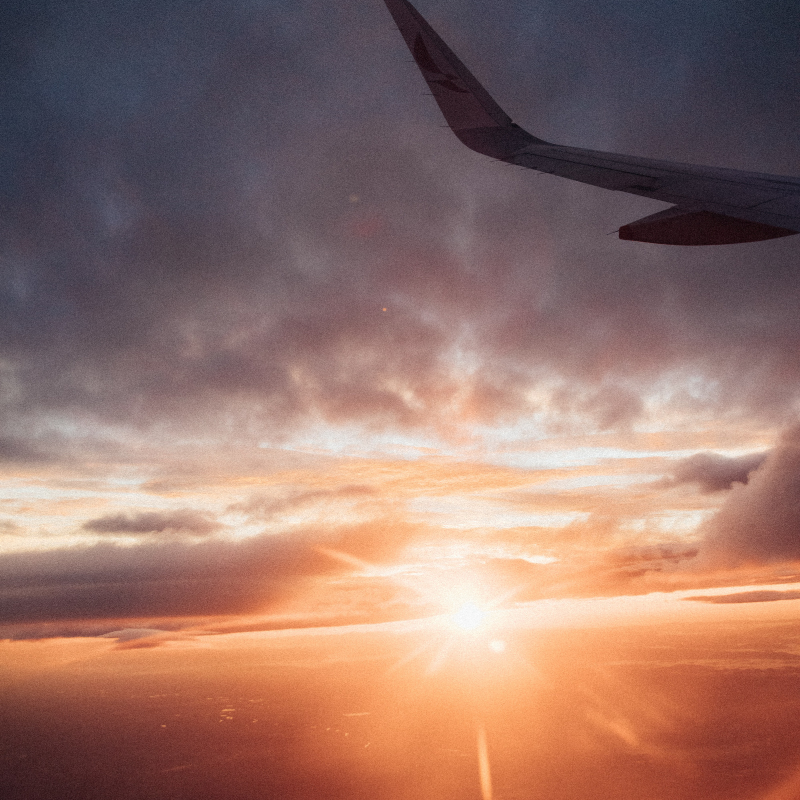 ---
Holistic Tips for traveling
10 tips from our Holistic Diet & Lifestyle specialist on how to have a healthy & happy summer vacation
How prepared are you for your summer holidays? Many of us leave for several weeks during the summer time. Being away from home may push us away from our healthy diet and lifestyle routine. However, this doesn't have to be the case! Our Holistic Diet and Lifestyle specialist has put together a detailed list of tips to help keep you on track! This is the perfect opportunity to nourish yourself and feel healthier and happier than ever!
1. Use the Homeopathic Holistic Travel kit as your on-the-go pharmacy
Be ready for nausea during the flight, over-eating or drinking, an ankle sprain or even just a headache. Whatever it is, your Holistic Travel Kit will have you prepared for all scenarios and keep you away from having to take over the counter medication or spend hours in a doctor's waiting room. This is the perfect way to keep you and your family healthy and happy on the go!
2. Breathe in fresh air & spend time in nature
According to yogic tradition, life expectancy is linked to the frequency of breathing. The tortoise breathes very slowly and lives long, whereas the mouse breathes fast and has a very short life. By extending your breath and incorporating breathing exercises during your day, you will feel more energized and you will strengthen your immunity. Discharge stagnation by taking a walk barefoot on the beach or take a swim in the ocean. Enjoy the forest or the mountains. Wherever you are, spend time taking deep breaths outside and in nature.
3. Value your sleep
Try and maintain a regular sleep pattern. Being away from your daily routine may encourage late nights. If that is the case, enjoy a 20 minute nap in the afternoon so you can keep your energy levels up. Otherwise, try to go to bed before midnight and be up before 8am in order to maintain the body's optimal function without disrupting its natural system. This will make it easier for you to adapt back into your routine once you are back.
4. Drink a glass of warm water with lemon first thing in the morning and before meals
Enjoy warm water with lemon anytime of the day. It is especially beneficial to have it first thing in the morning and before eating. This will help jump start your metabolism, keep healthy skin, detox the body naturally and ensure regular bowel movements.
5. Avoid dairy and swap for almond or coconut milk instead
Instead of depriving yourself of your favourite drinks, make little changes that support rather than restrict. By switching dairy for almond or coconut milk, you can still enjoy the flavour without the harsh affect dairy can cause on your sensitive system. You will be surprised to notice how much better your digestion and skin can get after just a few days!
6. Breakfast like a KING, Lunch like a PRINCE and Dinner like a PEASANT
Do you remember the saying our grandmothers used to tell us? Have breakfast like a KING, lunch like a PRINCE, dinner like a PEASANT. It's true! We need more energy in the morning and less at night. By balancing your meals like this your food will leave you energised, rather than drained! "Food coma" will become a thing of the past!
7. Have fun, laugh and enjoy with your loved ones
Our emotions have a direct effect on the physical state of our body. Laughing, smiling and connecting with friends and family is the perfect way to promote health and vitality. Surround yourself by love and positivity.
8. Enjoy your favorite activity for 30 minutes every day
This can be going for a run, doing a yoga class or just taking a long walk. Whatever it is, move your body to allow for energy to flow freely. Physical activity and exercise is important for our body, mind and soul. It helps to maintain a good circulation, strengthen our muscles, balance our hormones and feel energized!
9. Desserts – Eat alone, or leave alone!
Natural fruits like baked apples and dates are the best resource to satisfy sweet cravings. Other desserts can still be enjoyed occasionally and in moderation. However, try to enjoy desserts on their own, rather than after meals. Mixing desserts with other foods can disrupt the digestive process, often leaving the body feeling very full and heavy.
10. Eat natural and local foods
Food should be your medicine and not medicine be your food. The choice is in your hands.
Choose the food that makes you feel light and fulfilled rather than lethargic, heavy and bloated.
Local foods will help you stay acclimatized to the environment you are in, keeping you in tune with nature.
Visit us for a short consultation to learn the basics to your own on-the-go pharmacy and other personalized tips for you and your family's summer vacation! Be Healthy, Be Happy!