AKVALIFE IONIZED WATER: DISINFECT AND CLEAN NATURALLY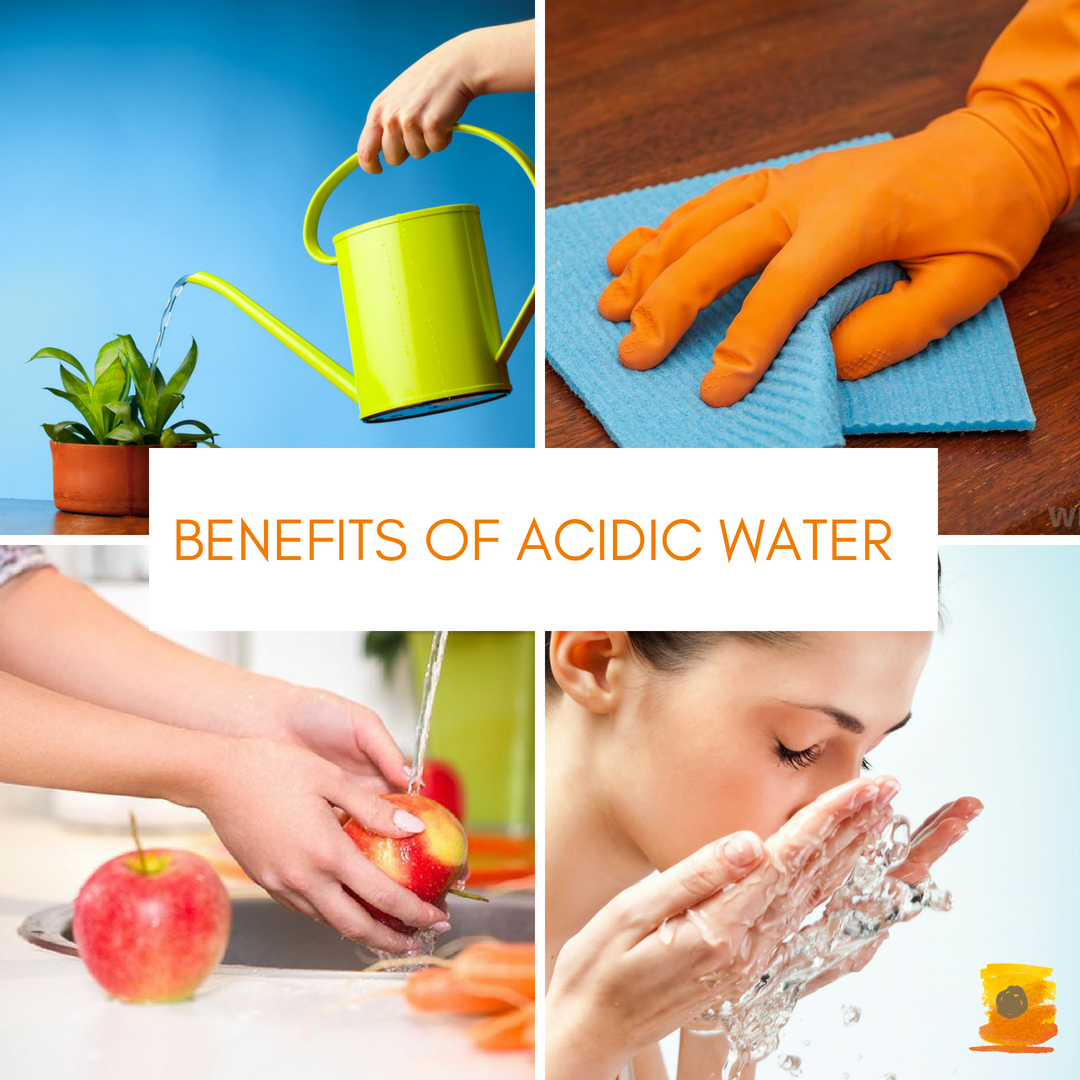 ---
Your Water Filter Creates Strong Water Acidity Levels That Provide Beneficial Uses To Kill Bacteria And Viruses
Topical uses for Acidic Ionized water
The antioxidant and healthful benefits of alkaline ionized water has been widely known for decades. An often overlooked aspect of water ionizers is the use of acidic ionized water for topical sterilization and its antibacterial properties. The potential for water ionizers to reach strong acidity levels enables them to provide beneficial uses on a range of surfaces to kill bacteria and viruses. Below represents a list of popular applications you can use the acidic
water from your ionizer for:
Dentistry and disinfecting the mouth with acidic water
Water ionizers are great for sterilizing objects that represent an area of high bacterial growth. The main job of a toothbrush is to cleanse the teeth and mouth of bacteria and plaque. Even though some people switch out their toothbrushes frequently, bacteria is still harvested on the bristles of a toothbrush after every use! Ionizers are great for a quick stream of acidic water on the toothbrush to kill the bacteria off before use. Much like a mouthwash, the acidic water can be gargled for similar effects on bacteria already in the mouth.
Washing and rinsing Dishes and the Sponge with acidic ionized water
It has become fairly wide known that the kitchen sponge harvests the most bacteria out of any object in the house. Considering it is the object that is supposed to clean the objects you eat and drink out of, this can be a worrying dilemma. Rinsing the sponge with acidic ionized water
will effectively kill the bacteria growing on your sponge.
Sometimes the dishes do not have to go through the dishwasher. If you are looking for a quick hand rinse, your water ionizer is far more capable of providing a green natural antibacterial cleanser since you can rinse them with acidic water and ensure they are clean and bacteria free for another use.
Watering Plants with acidic ionized water
Giving your plants slight acidic ionized water of a PH around 5.0 to 5.5 will greatly improve the speed of their growth as well as their fruitfulness. Check out the benefits of acidic ionized water for plants.
Hands
Bacteria and viruses live on the skin and we are increasingly coming into contact with more objects and more people. Cellphones, door handles, and many other seemingly innocuous objects are potential sites for infection. You can ensure a more sanitary rinse if you use wash your hands with acidic water in combination with hand sanitizer or hand soap.
Face
Depending on your skin care regimen, you may be interested to try the benefits of ionized water for cosmetic reasons. Acidic water is a great astringent for keeping a youthful appearance and shedding dead skin cells. Besides exfoliating, you can be more assured your face is cleaner of acne causing bacteria.
Killing bacteria and removing pesticides from Fruit and vegetables by soaking and rinsing them in acidic ionized water
Besides cleaning and removing pesticide residue, you will know with certainty that your fruits and vegetables do not have bacteria on them if you wash them with this water. You can use acidic ionized water to disinfect fruits and vegetables naturally without chemical soaps or other chemicals. If you are rinsing your fruits and vegetables with tap water you are still drinking chlorine and other chemicals in the water, in addition tap water is not a good antibacterial agent.Acidic ionized water is a natural disinfectant, it kills bacteria with its strong acidic pH. Washing fruits and vegetables is something most people already do. Whether the fruits and vegetables are organic and pesticide free or not, you cannot always guarantee the microbial conditions on the surface of your food. Washing food with low 3.3 pH acidic water kills bacteria on the surfaces of the fruits and vegetables you eat.
ref: https://www.akvalife.club/en/blog-en/7-reasons-to-never-drink-bottled-water-again.html