Measuring the Human Energy Field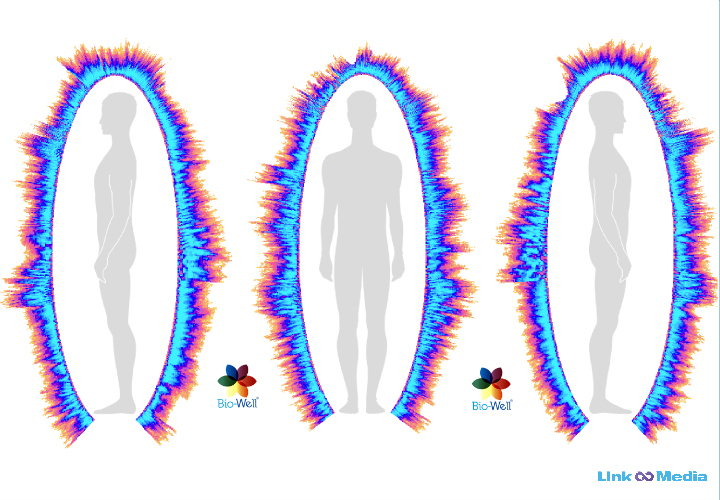 ---
Everything you know and see can be boiled down to energy. Plants, trees and even inanimate
objects such as gemstones, can exhibit an aura. Your aura is a body of energy generated
around you. It is basically the world's best detector of the human emotion and can show the
"real you" no matter how hard you try to hide it. All living things that need oxygen to survive have
an aura. They generate a large magnetic energy field that can be sensed, felt and even seen
around the physical body. Have you ever noticed people who simply make you feel good by just
looking at them? Or have you observed someone for the first time and knew there was
something off with this person – maybe anger or sadness – even though he/she has never said a
word to you? That is where the role of our aura comes into play.
If a person walks past you or very close to you, they may unintentionally take some of your
energy. If someone suddenly reaches out and grabs your arm, they are interrupting the flow of
energy around your body. An example of this might be a time when you were talking to
someone and you thought they were standing too close to you. You may have even thought to
yourself, "they're in my space," as you take a step back. Even this slight intrusion into your aura
or 'space' can interrupt your personal flow of energy.
An aura can be affected by various factors, mainly by energy or auras of others around us. If
you are dealing with a person who is more powerful and intimidating, their energy can affect
your aura and vice versa. If you're enjoying the company of your lover, your aura will reach out
to theirs and connect into a form of light: like a halo. Interestingly, some of your energy will stay
with them and their aura will become a part of you, even when you're away.
Learning how to positively effect your energetic system can help protect you from disruptions in
the Bodymind. Holistic Healing works on healing the body from the inside out, rebalancing the
functions of the internal physical in order to radiate on the external, all through measurable and
real time viewing of your energy field through the latest technologies.
Experience the visibility of the invisible existence.