Heal & Evolve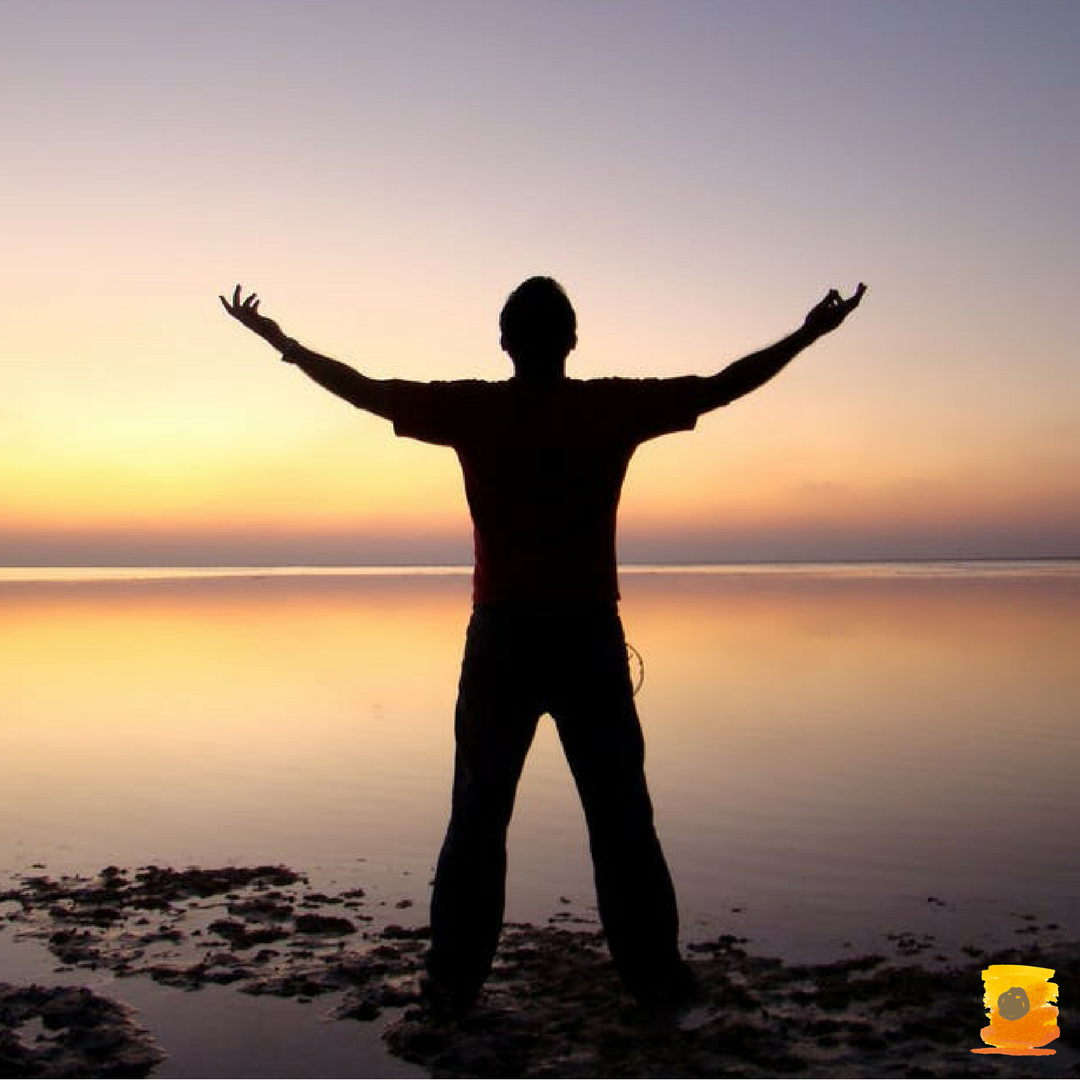 ---
The story of a young man who is healing his Multiple Sclerosis the Holistic way
Hindrance
5 years ago I faced a strange problem with my vision, where a white layer was covering some parts of my eyesight. My vision got worse and the white layer started taking up more space. I thought I was actually going blind in one eye.
It was surprising to me when the eye doctor asked me to do a brain MRI test. The results showed that I had lesions in my brain and my problem was a chronic nerve disease known as Multiple Sclerosis (M.S.). M.S. is a complex condition and many people live with it throughout their lives, controlling it with medication that manages the immune system. That was what I was put on; a small pill that I would take every day to control my condition. I felt perfectly fine taking this pill for 4 years, with just some minor side effects like skin rashes.
Having to go through the whole process of sourcing out the really expensive medicine, and all the hurdles the insurance companies and hospitals forced me to go through, got me questioning the intention of the hospitals and care for the patients' health. It was more of a case of stopping the patient from complaining rather than an attempt to resolving the issue altogether.
I simply could not believe the claims of medicine professionals, that M.S. has no cure and can only be controlled via immune suppressors.
Unusual
Being persuaded by loved ones, I thought that medicine was the only way forward, even though it was hurting other parts of my body. Fate nonetheless, brought me to Dr. Ludmila and from the first minute with her, I was so glad to hear someone that spoke to my gut feelings and confirmed what I have felt for so long.
I have had to go through some of the toughest times of my life, being away from my loved ones and not being able to live the life I am so used to living. When I spoke to people around me, they all accused me of being crazy to believe Dr. Ludmila, and thought I was taking a losable gamble on my health and my life.
Acceptance & Doubt
During the most difficult time, I ran into a friend who was suffering a more severe case of Multiple Sclerosis – he has had it for 17 years and has lost most of his motor functions. One statement that stuck with me was when he was told that this disease is a "destroyer of desires". It hit me, I may never recover to the person I was before, and I may not be able to play football again, or even take my car for a simple drive. I feared that I will turn into a burden to everyone around me and that it may be an irreversible case.
That is when I told myself that I have to accept the consequences I face and that even though I may not be able to do some of the things I love, and I may have to take on some things that I don't love. Accepting my limitations has allowed me to look forward and stop dwelling on the past. I started taking up new hobbies like swimming and free flying in the indoor inflight center, which has been proven to stimulate brain cells. I have really improved in doing both of them and I am now able to realize new things that I can excel in.
My situation wasn't getting better and I started having doubts on the effectiveness of the treatment, and had some moments where I considered going through extreme measures to rid myself from the problem.
Evolve
Accepting my case and looking ahead was really what helped me with the types of treatments I was receiving at the Holistic Healing Medical Centre. The combination of all the Holistic treatments including Liver detox, Hydro colon therapy, homeopathy, acupuncture and Ayurveda, has made me realize that I can get to a stage where my soul disconnects from my body and I look at myself from a third person point of view. This may sound far-fetched and I did think I was being possessed the first time this happened, but it only confirms what Dr. Ludmila says time and time again; that the soul can achieve much more than a body can. That disconnection has led me to believe that this treatment is much more than just curing the physical issues I am facing, it is helping me realize the importance of life and how my soul can reach extremes my body can't.
By that time, my doubts have transitioned into a new found belief of how my soul, body and spirit is transforming into one that can have more influence than ever before. My mind and heart grew in capacity and I am more able to process, feel, think, and make rational choices without overthinking matters over and over again. Two weeks later, I noticed that my mind and soul are becoming stronger and taking over my body. That is when I noticed I could physically perform things I thought I would never be able to do. I felt more energetic and more alive than I ever felt before. Dr. Ludmila was able to show me the way to open up my mind and soul to become more accepting and receptive of methods I used to think were irrelevant in the past. Finding a doctor that looked at me as a whole and is treating the root cause of my pain has been a true gift.
Now, I am continuing my journey to recovering and becoming more of a human being than I ever was, and it feels "Amazing"!