Allopathic Medicine vs. Holistic Medicine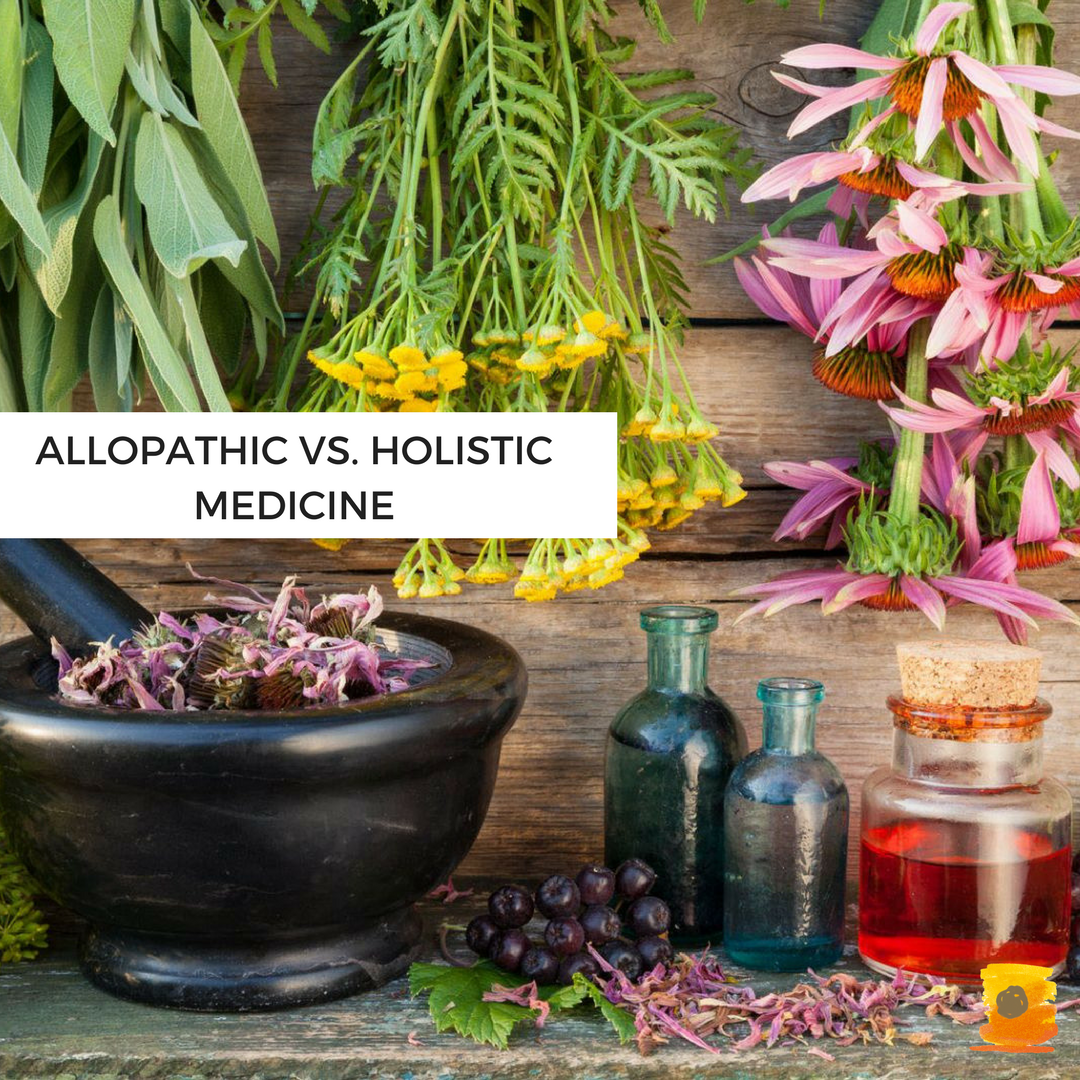 ---
With exposure to endless information, there is no surprise you are still left wondering what the real difference between Allopathic and Homeopathic or Holistic medicine is.
Allo means opposite and pathic means disease/sickness/pathology. The meaning of the word itself describes its very nature. Allopathic Medicine is based on going against disease and reflects the law of opposites. This type of approach in the 21st century is based on scientific elements and analysis, all determined to divide or separate the body in order to understand its elements. Modern medicine is a new phenomenon and has only existed for the past 70 years. This includes the invention of antibiotics, antihistamines, antidepressants, antioxidants etc. These were all introduced to compliment this approach in suppressing and controlling symptoms. At the same time, the advancement of technology has brought about extremely useful tools and due to this, modern medicine has proven itself great for life saving conditions like car accidents, loss of consciousness, burns etc. However when approaching diseases or chronic illnesses, it simply suppresses the body, views it in its separate parts and fails to understand that the human body, mind and soul are one.
Homeopathic and Holistic medicine on the other hand, is able to regenerate the body's health, viewing it as a united system, integrated in existence. The combination of the worlds most advanced eastern and traditional healing modalities, uses ancient knowledge of the body to realign the system entirely. There lies no sense in treating only individual symptoms or separate units of our human body, when really we are a whole functioning system of life.
Our recommendation? Modern medicine is great for emergency situations, while Holistic Medicine will bring you back to your body's natural state of health once and for all. Stop diving into using more and more medications, leave the reoccurring symptoms behind, trust that your body knows how to heal itself and experience the benefits of Holistic Healing.