Treating Acne holistically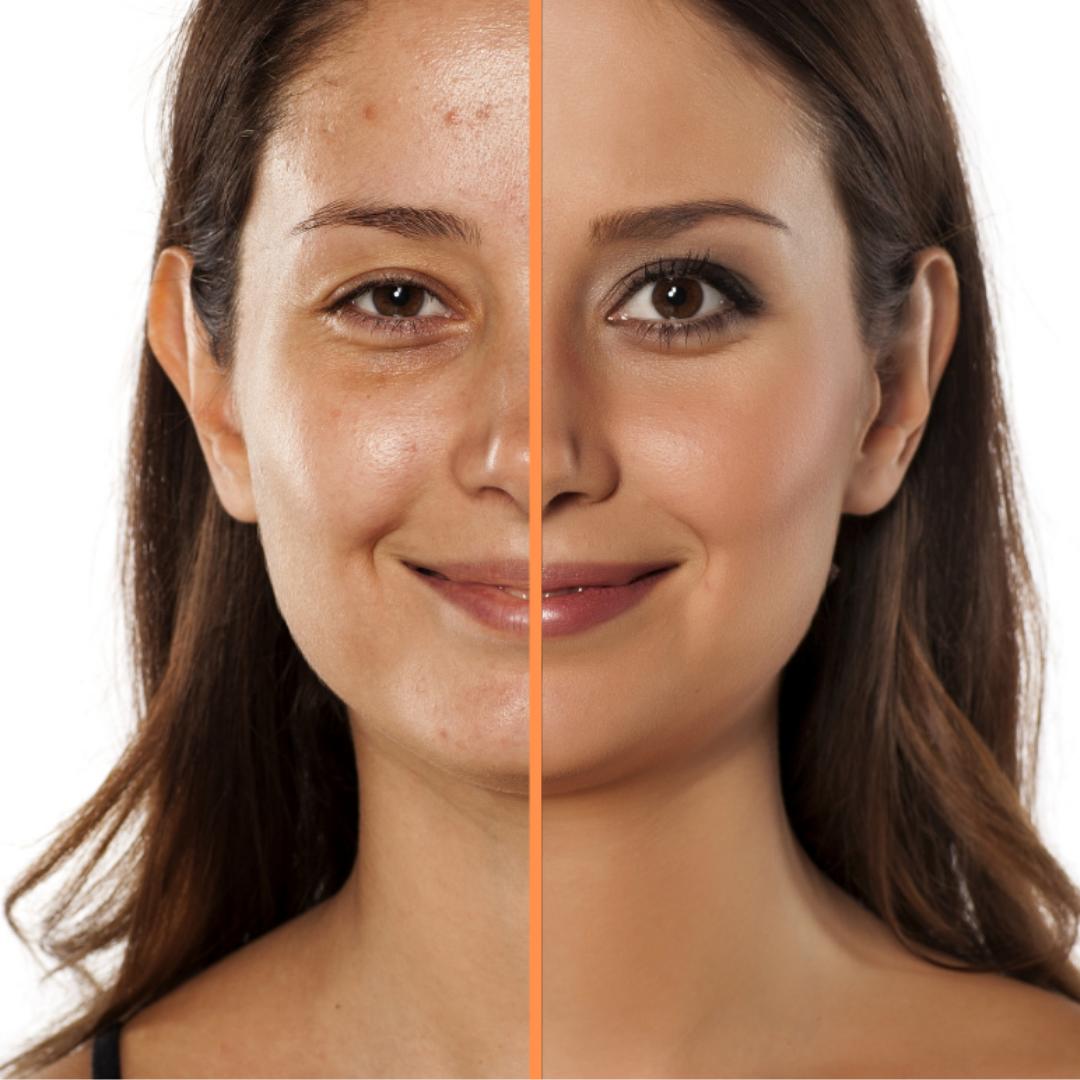 ---
Understanding why you break out requires consideration of a variety of aspects. There are many underlying reasons for acne breakouts, but most pimples are caused by fluctuations in hormone levels. The reason for these fluctuations is the true root cause and is often based on a combination of several factors. During puberty, the increase in androgens (male hormones) causes the adrenal glands to go into overdrive. This triggers the production of sebum within the sebaceous glands. The more sebum produced, the easier it is for hair follicles to become clogged. When the follicle becomes blocked, oil can't leave the pore, collecting dead skin cells and creating pimples. These hormonal fluctuations can arise at other times in life, including menstruation, pregnancy, and menopause. Daily habits play a role in balancing hormonal levels and generally affecting the frequency and severity of your acne breakouts. From cleansing routines to diet choices, using the wrong products to smoking, there are many factors behind pimples and other acne blemishes.
Holistic Aesthetics is a comprehensive approach to beauty. It's about understanding that your external appearance reflects your internal situation, and it's about starting at the root and treating the problem. When we are mentally and physically healthy, our skin glows, our hair shines, our eyes are clear and bright, and we are confident and energized. Our external appearance is just another lens through which to investigate what's going on inside our body. Our Holistic Healing process of detect & detox takes the body into a state of internal balance and regeneration in order to set the foundation for a glowing complexion. In the meantime, our Holistic Aesthetics team focuses on detoxifying and purifying the skin on an external level.
Looking for a quick fix to get rid of oily and acne prone skin is not realistic and rarely sustainable. The holistic approach understands the cycle of our body and regenerative process that our skin goes through in order to radiate its inner most natural beauty. We all have the ability to enjoy clear and healthy skin with the proper healing support, trust and patience.
Our Holistic Purity Program brings together the most naturally advanced techniques to skincare that exists today. It is specially designed to detoxify and purify your whole complexion by:
Removing dead skin & toxins from the skin
Reducing excessive sebum secretion
Minimizing inflammations of the skin tissues
Cleansing blocked pores & tightening enlarged pores
Resurfacing your natural glow
If you are searching for a long term, sustainable solution to reoccurring pimples and acne, look no further. Using endless products like harsh face washes and chemical peelings is a short term solution and will often create more harm than good. Instead, gift yourself the opportunity to feel confident in your skin once and for all in hands of experienced holistic skincare specialists.