Holistic Beauty Programs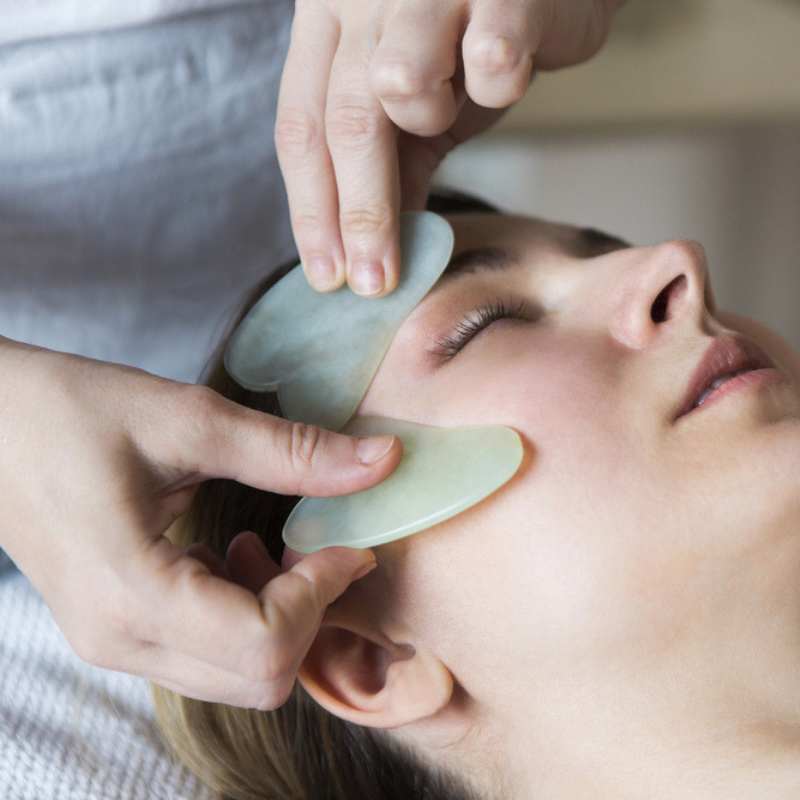 ---
Finally achieve the results you've been looking for…
Holistic Aesthetics is the result of years in research with various modalities and experience with dozens of patients. Historically, beautiful women like Cleopatra maintained their beauty through the use of traditional practices that were based on natural remedies. These practices worked then and still work today. The only difference is that today we are exposed to more environmental toxins and food that speed up the aging of our skin. Because of that, we are constantly searching for a quick fix to look younger, reduce wrinkles, get rid of irritations and/or have that striking glow…
Holistic Aesthetics introduces a new approach to beauty that treats the skin and gives you that natural glow back. The carefully designed programs will ensure long lasting effects that will leave you fully satisfied with your results.
Our Holistic Doctors and Aesthetics specialists have been working extensively to put together the 3 most effective skin care programs that are showing results beyond even our own expectations.
These programs are recommended for both young and old. They are designed for all skin types from reducing aging to removing impurities and regaining that natural radiance. We recommend doing a program prior to any invasive procedures:
To ensure a longer lasting effect
To minimize side effects
Or perhaps feel the invasive procedure is no longer necessary
For mature skin types that are looking for a vital look, deep hydration and a decrease in wrinkles, this program works on promoting collagen production and better elasticity of the skin.
Problematic skin types will see significant improvements using our Holistic beauty approach. For those having reoccurring issues and do not want to over burden the skin with strong treatments, this program will provide deep and long lasting effects.
For those looking to maintain their own natural beauty, our Holistic Glow program will allow the skin to open up, breath and support a healthy body. It is also beneficial for both maintenance and as a preventative measure to aging.
Holistic Purity
Specially designed for oily and acne prone skin, this program combines special treatments that detoxify and purify the whole complexion:
Removing dead skin & toxins from the skin
Reducing excessive sebum secretion
Minimizing inflammations of the skin tissues
Cleansing blocked pores & tightening enlarged pores
Holistic Vitality
This program is designed for mature, dehydrated & tired skin; the combination of carefully selected treatments ensures the following benefits:
Improved microcirculation
Enhanced muscle tone
Stimulates skins natural defense
Improves skin texture & elasticity
Promotes firmness and prevents sagging
Holistic Glow
Maintaining a radiant skin is a very important step to promote youth & vitality. This program is introduced to minimize the effects of many factors such as UV rays, air pollution, smoking & stress.
Oxygenate & deeply hydrate the skin
Nourishes skin with Vitamins & Minerals
Improves skin tone & texture
Our Holistic Aesthetics specialists will examine your skin type and determine the best possible treatment program for you. You will be guided throughout this time, as our team will be dedicated to support your journey through our unique Holistic Aesthetics experience.